SP80: Award-winning design
February 21, 2020
Yesterday, 20th of February, the SP80 project was presented with the 2019 Design Foiling Award at the prize giving ceremony held in Milan, Italy. This annual event gathers the most competitive players in the field, and winning an award is a huge testament to the hard work achieved by the team.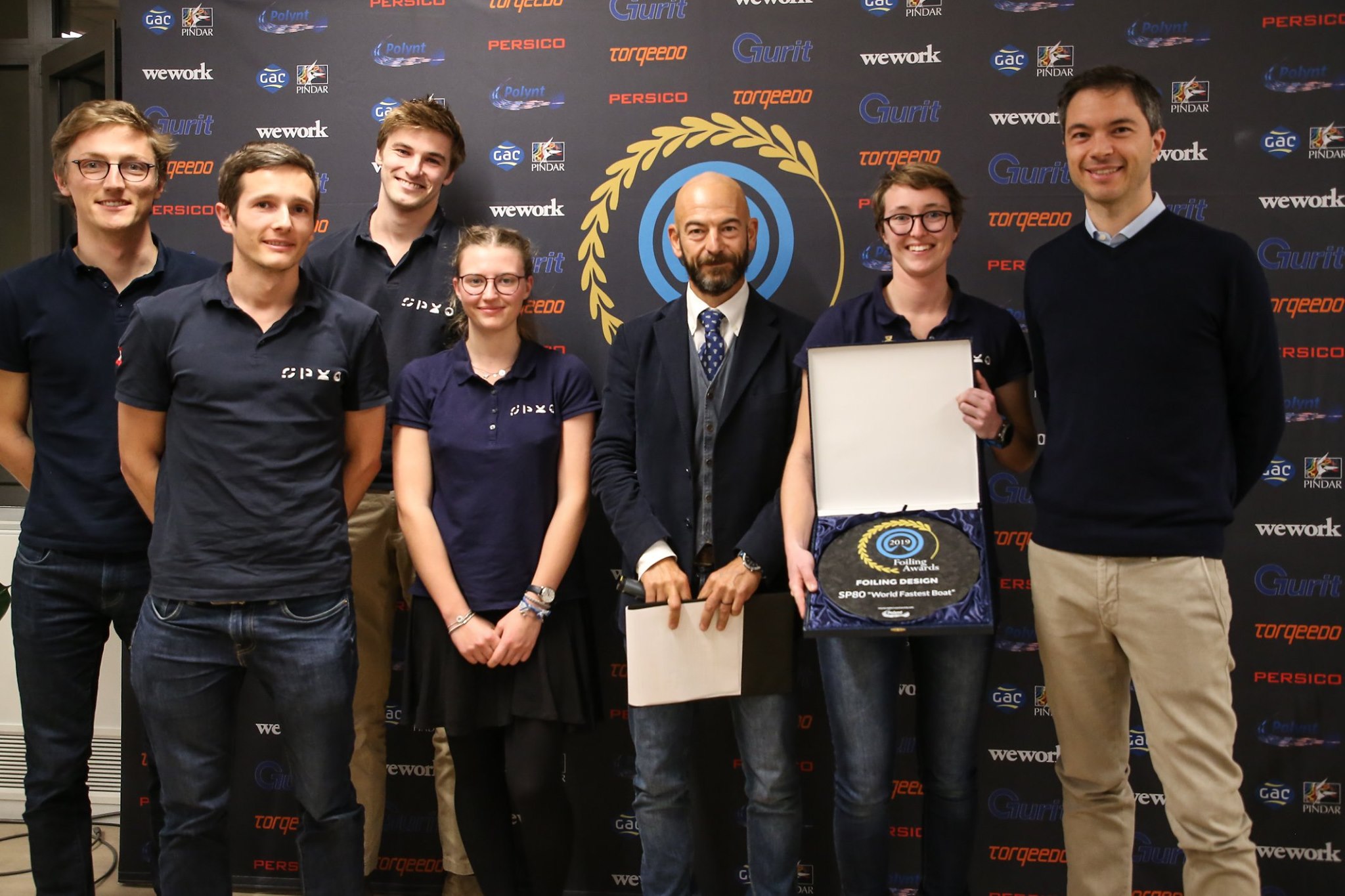 News of our nomination for the awards had arrived two months prior, and official public votes lasted for a month. Organized by the Foiling Week, the contest recognizes the most promising projects within the foiling community, and this year's pool of nominees was no exception. The design category held some exceptionally strong candidates; such as the Lazzarini F33 Spaziale , an adaptable superyacht, or the DeepSeaker DS1, a submersible multi-purpose craft. In order to rise above the competition, we knew we would have to rely on your support, and the participation of a community that had followed us since day one.
Hearing the word "…SP80" over the loudspeakers at the prize giving ceremony was nothing short of thrilling, and accepting this award in front of so many people for whom we hold respect was humbling. Thanks to your votes, our design to break the current world speed record (65,45 knots – 121,1 km/h) has piqued the interest of some major players. Following the ceremony, we had the opportunity to socialise with some guests. The message we received was overwhelmingly positive and supportive, urging us to continue on our mission!
The co-founder, Xavier Lepercq, had a few words to say about the event: "It is an incredible recognition of the work achieved in the last six months. This proof of concept consolidates the community that we have built, and being cheered on by so many people also strengthens your credibility. It is great to know that they have our backs so that we can keep striving forwards!"
Aurore Kerr, Community Manager
Copyright 2023 | SP80 | All Rights Reserved