SP80 proudly sees its talents working for the America's cup
December 7, 2022
One of SP80's first missions is to train a new generation of engineers, offering them the possibility to work on a revolutionary challenge while studying at EPFL.
Well, goal achieved! We're so proud to see old members of our team thriving today with Alinghi Red Bull Racing, the Swiss Challenger for the 37th America's Cup!
Alinghi's history with the America's Cup
The America's Cup is the oldest international sailing competition, and thus the most prestigious one. The "Auld Mug" has been contested by the best sailors and engineers since 1851 and has a close story with Switzerland too !
In 2003, the Swiss challenger Alinghi achieved the unthinkable by winning in Auckland, New Zealand. "Unthinkable", because Alinghi was the first and is still today the only European team who has ever won the America's Cup. This achievement is partly due to the relationship established between the Swiss team and EPFL, a true breeding ground for technologies and engineers that cannot be found anywhere else. In 2007, Alinghi successfully defended the trophy in Valencia, Spain, further leaving its mark on the competition's history.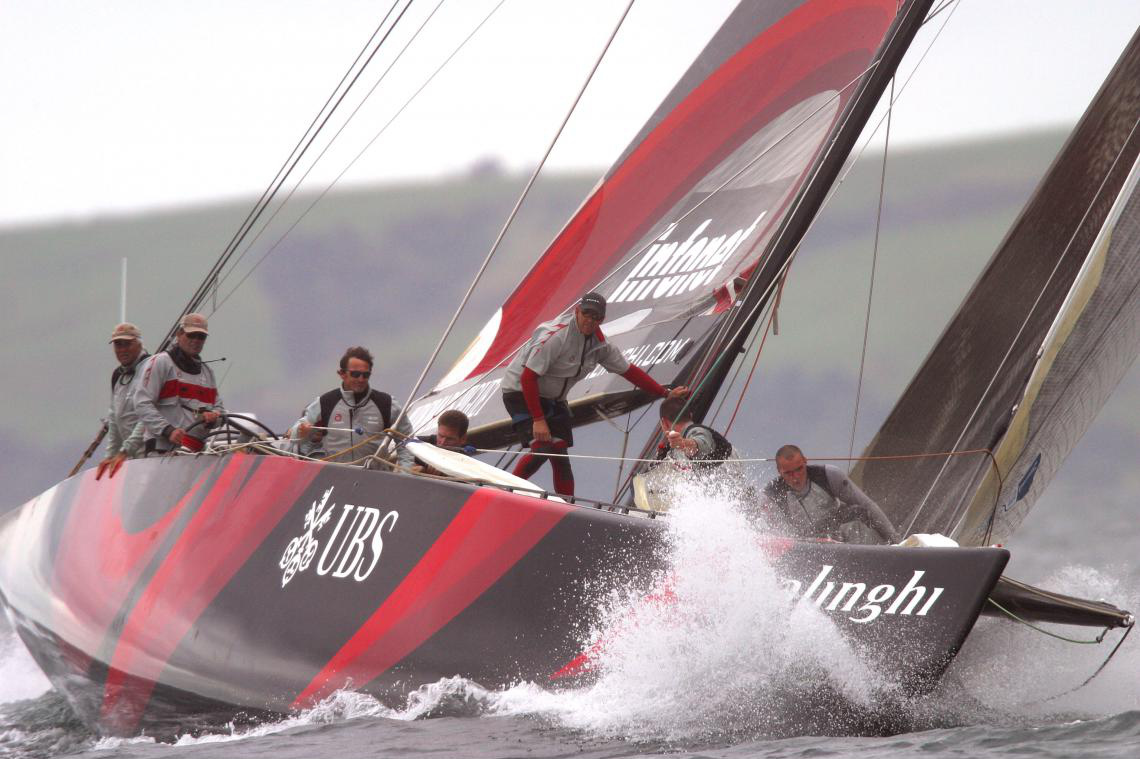 @ThMartinez./Alinghi Team. Auckland (NZ). October 2002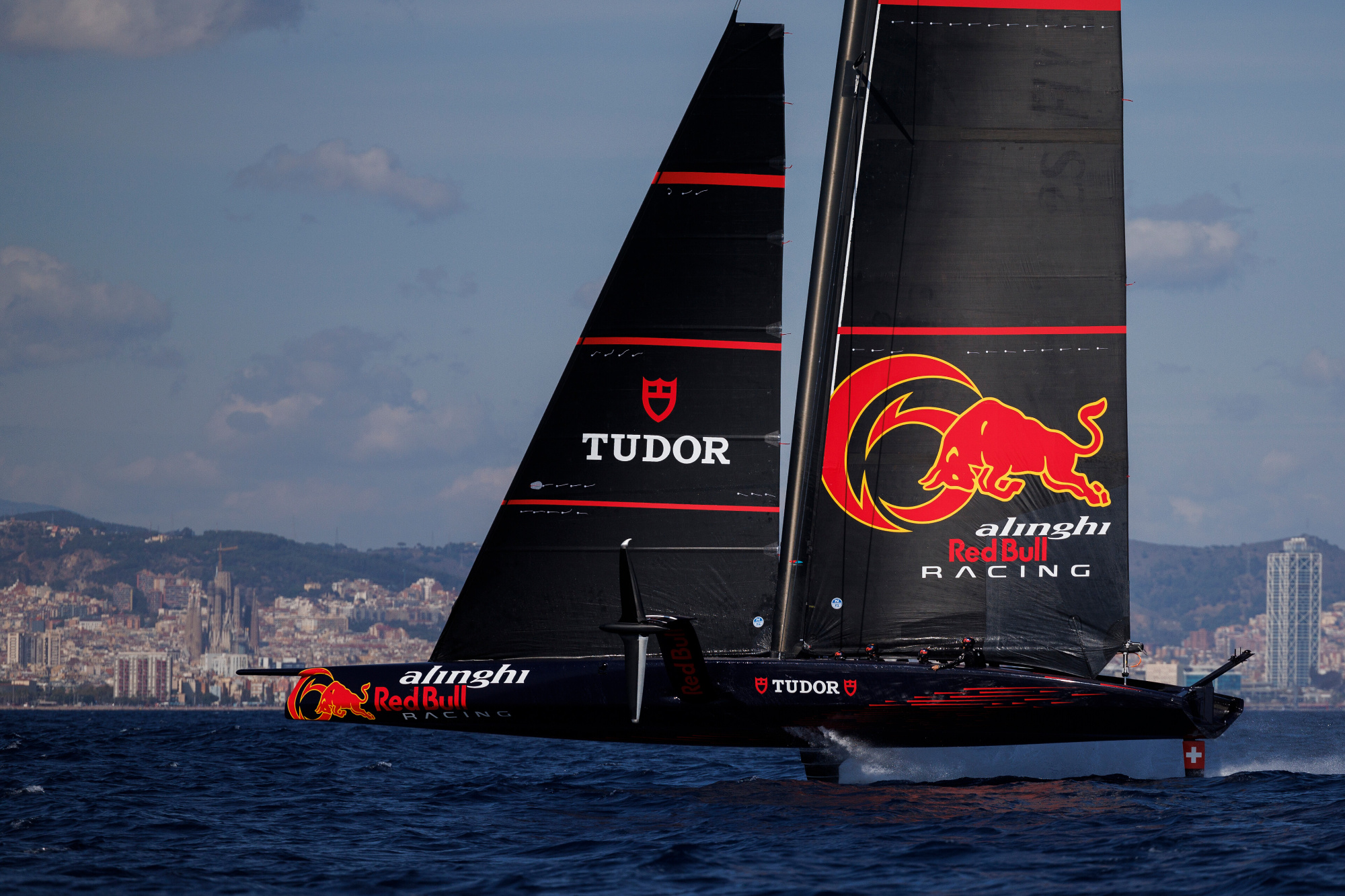 ©Samo Vidic – First trainings in Barcelona – 2022
Beyond the sporting feat, those wins raised passion all over the country and abroad. The implication of EPFL in this major event also enlightened some new possibilities for all students passionate about sailing. In fact, many students involved in SP80 have initially joined EPFL due to this past relationship with the Swiss challenger.
After a few years of absence, Alinghi has announced its return to the America's Cup in December 2021 along with Red Bull to form a new, young, dynamic, and ambitious team: Alinghi Red Bull Racing.
Since their last participation, the boats used for the competition have changed quite a lot: they are now foiling and need more engineering skills. It is therefore no coincidence to find young engineers from EPFL, and especially ones that have been part of SP80, involved.
sp80 & Alinghi Red Bull Racing
Two Swiss teams passionate about sailing and innovation: it's inevitably a match !

Since the early days of SP80, the collaboration with EPFL was intended to give students the opportunity to start their journey in the sailing world. Three years later, seeing alumni thriving in one of the best sailing teams in the world means that we achieved this goal. It validates our beliefs that our organization, unique in that we have many students involved in our adventure, has a lot to offer.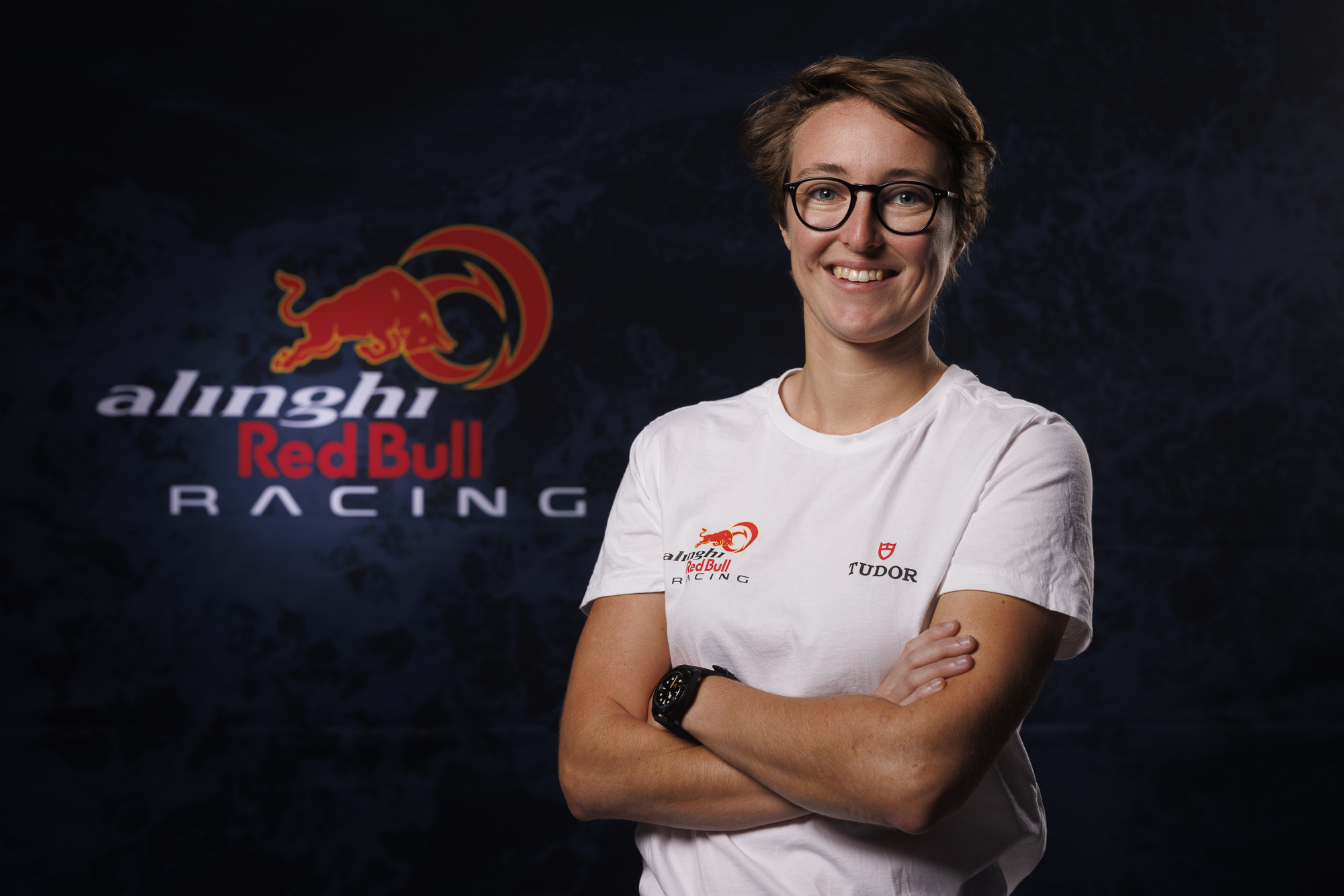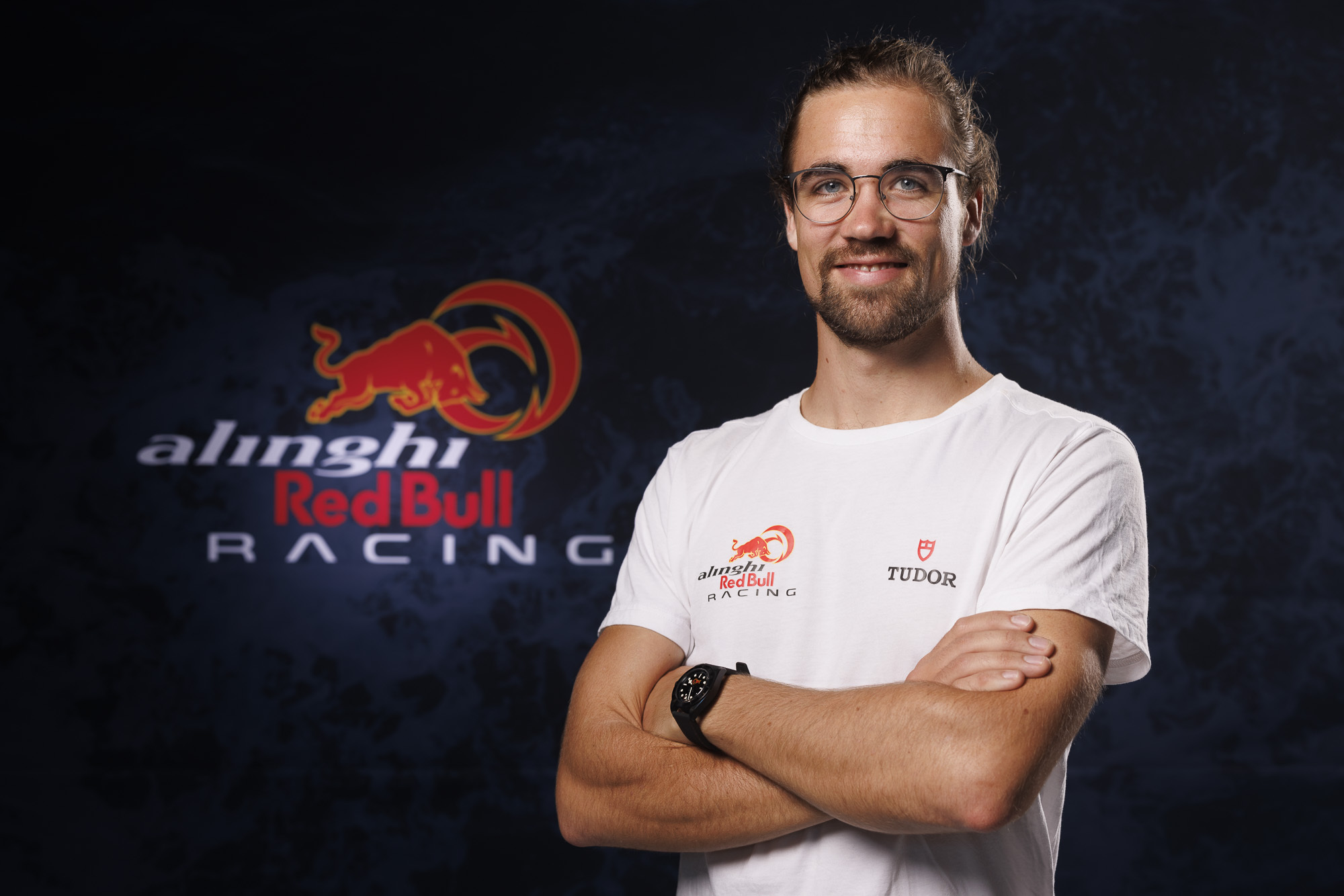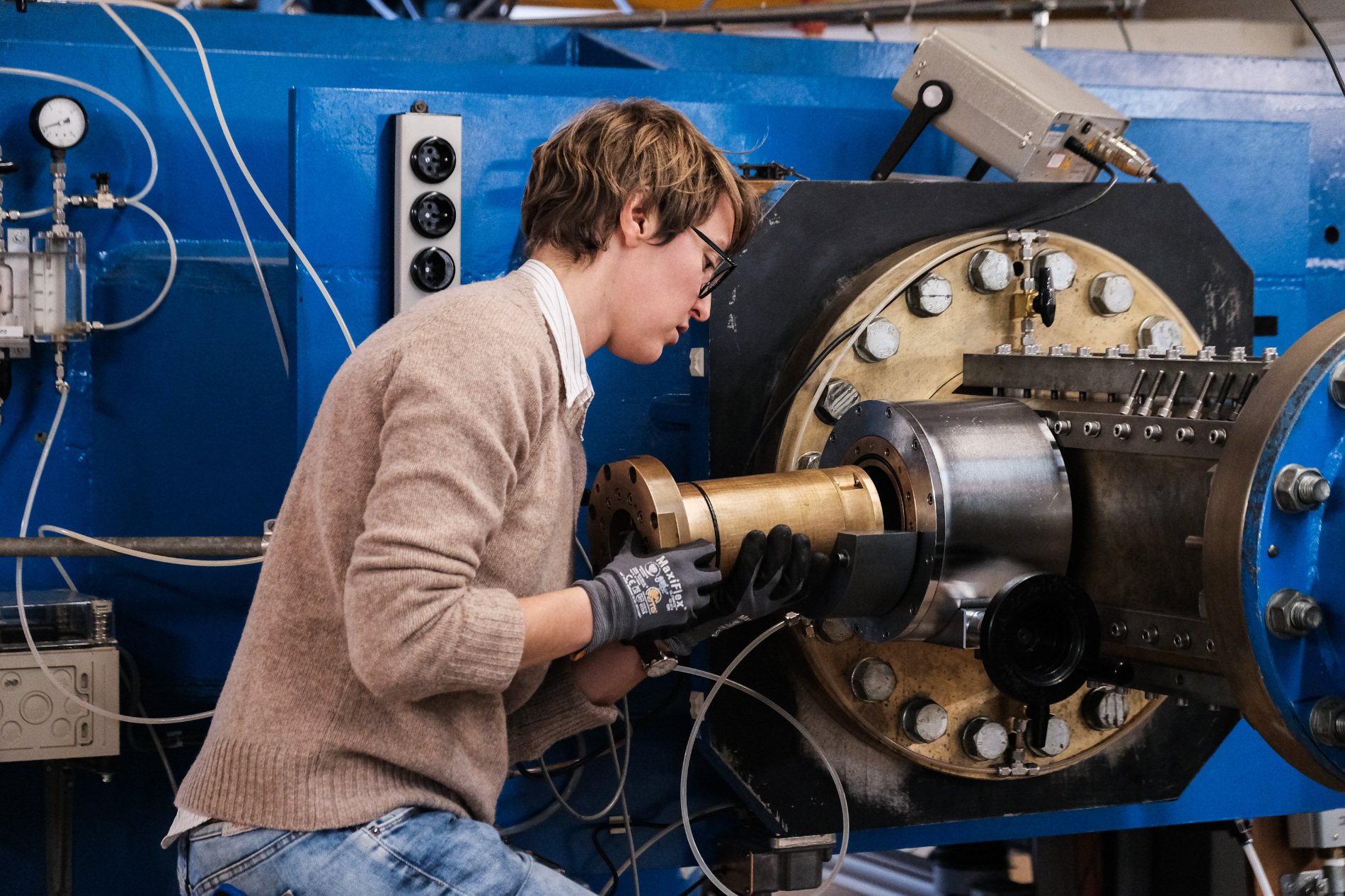 Aurore Kerr has been part of SP80 since the beginning of the project, doing her Master thesis on fluid dynamics within the team while managing the communication and finally moving to boat production once she graduated. Now, she is a Structural Engineer at Alinghi Red Bull Racing, mainly working on the appendices (i.e. the foils and the rudder that make the boat fly). 
"Working at SP80 was a unique experience where I learned so much! It was my first project where I was really confronted to the real world, having to deal with lead times, exchanging with a professional shipyard and having responsibilities. During my time with them, I gained confidence in making decisions, which is also definitely important in a project like the America's Cup. Even though the two projects are not of the same size, we can feel the same energy, the same passion and the same will to challenge the engineering codes."
Adrien Peltier joined SP80 for his Master thesis on foil optimization and is now a Fiber Optic Engineer for Alinghi Red Bull Racing.
"As a Fiber Optic Engineer, I need to work with many different departments within the team. Working for SP80 beforehand has allowed me to discuss and learn with a multidisciplinary team, which today gives me a good basis for understanding the issues at stake for each department. Even though the scale of the team is bigger in the America's Cup, SP80 helped me widen my vision of engineering in sailing and become more curious in all domains such as mechanics, hydrodynamics, aerodynamics or composite materials".
The whole SP80 team is super proud to see their past members being involved in such a high-level project. We will definitely follow their journey in Barcelona until the competition in September – October 2024 ! Hop Suisse !
Copyright 2023 | SP80 | All Rights Reserved